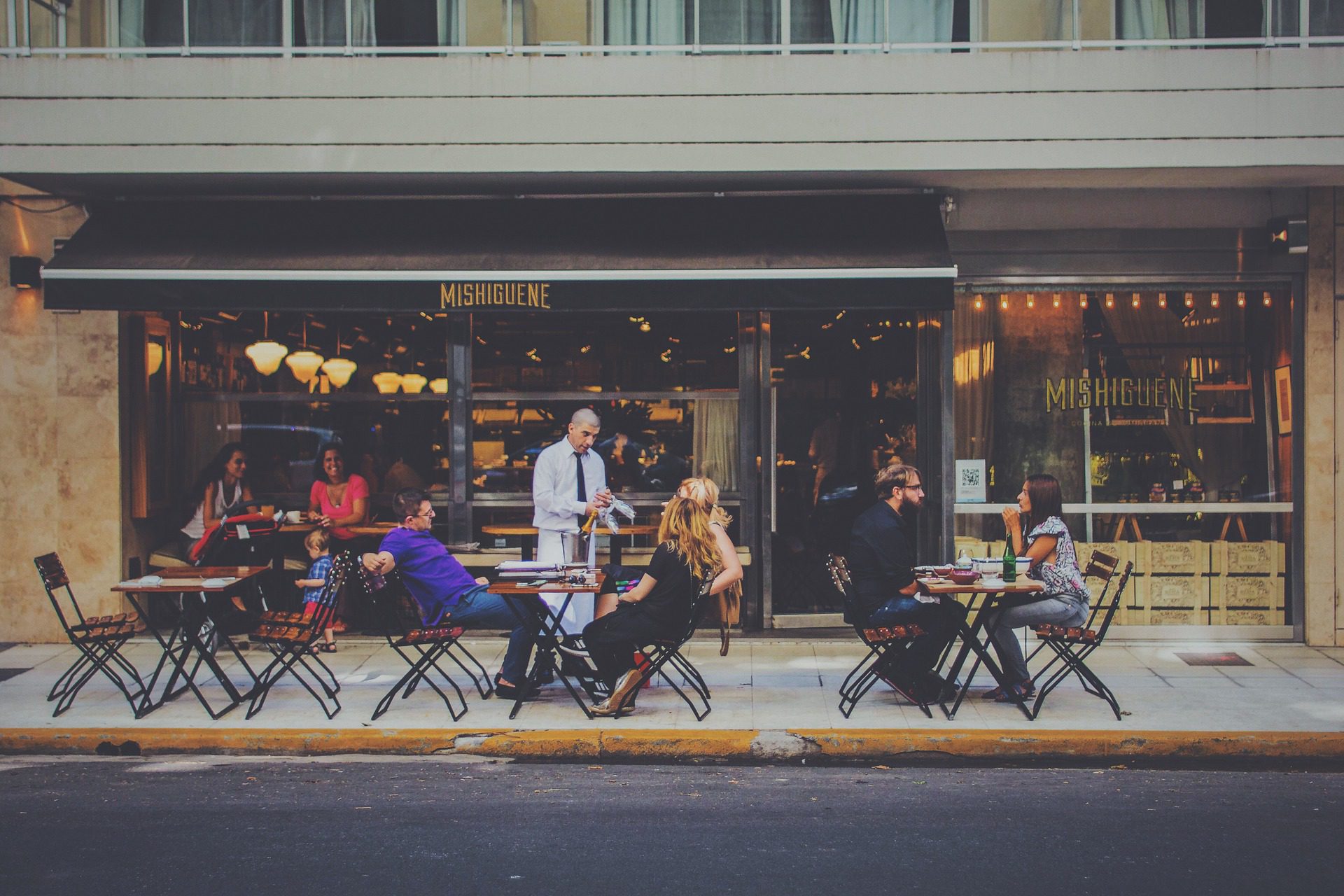 Window Films For Faster Profits From Your Houston Restaurant, Cafe or Bar
When people go out to dinner or to a bar they want to feel comfortable and at home. Whether you own a bar, cafe, restaurant or club, window film will provide consistent temperatures in a glare-free environment, allowing your patrons to enjoy themselves fully and keep them coming back for more. Solar control window tints are also shown to increase the productivity and tenure of your waitstaff. In such a competitive industry like that of Houston restaurants, it is essential to keep the very best wait staff and support crew. Finally, Low-E window films and sunlight redirecting films reduce your energy bills allowing you to turn a profit faster.
Decorative Window Film To Bring More Patrons Into Your Houston Restaurant Or Bar
Decorative window film for restaurants helps them relay valuable information such as happy hours, hours of operations, and specials, as well as imprint your brand on those passing by. The way to stand among your competitors is with decorative window films for your Houston restaurant, bar or club. Not only will it get more people through the door but also give your establishment top of the mind awareness in the community. Whether you want something like a permanent logo or website or are looking for a more temporary seasonal display, Window Film Houston will get your establishment looking its best with our wide selection of HD decorative window films.
Other popular window films for Houston restaurants and bars include security window films to keep guests safe, anti-graffiti films and privacy film applications for private party rooms.
For more information on the process, products and pricing, contact Window Film Houston for a free, on-site consultation with one of our window film experts.