If you live in home or apartment that has ground floor windows, you know how unsettling it can be sitting inside and know that anyone walking by on the sidewalk or even driving down the street can see straight into your home. Of course, large windows are great to have because they let in tons of natural light, which not only helps to keep your home warm during the winter but also creates a more soothing ambiance and reduces your need to rely on artificial lighting.
However, too much sunlight coming through your windows can be problematic also since it puts strain on your air conditioning system and can create issues with glare. Curtains are the obvious solution for this issue, but they have to be kept closed, which means you can say goodbye to the sun entirely as well your view of the outside.
That's why it makes sense to retrofit the windows of your Humble home with decorative window film. Decorative window film offers the perfect alternative to blinds and curtains. Not only does it work to provide privacy and block heat, but it also is a very affordable solution too. Plus, there are tons of beautiful styles to choose from.
Beautiful & Functional Ways to Incorporate Window Film in Your Home
Decorative window films are very versatile. Not only do they adhere to glass, but they can also be applied to walls, doors, and even furniture. Additionally, there are tons of different prints and sizes, so you can be sure you'll find something that matches the style of your home and existing decor. Here are just a few different ways Humble homeowners can use decorative film: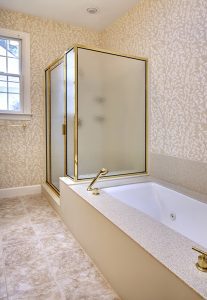 1. To create privacy
Installing a frosted window film in your entryway or bathroom windows is a great way to create privacy in your home.
2. To enhance an entryway
Adding a decorative window film to the sidelights or transom above your door is a great way to give your entryway a boost in curb appeal. You can even have your window film custom printed with your address or last name for a personalized effect.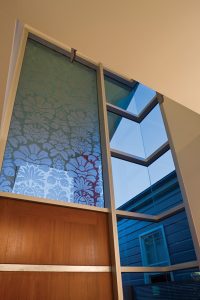 3. To decorate cabinets
Installing a decorative window film on cabinets that have glass doors can help hide clutter and make your home look more uniform.
Schedule a Design Consultation
Let the experts at Window Film Houston help you turn your dream home into a reality. Call us today to schedule your free design consultation or receive an estimate on decorative window film for your Humble home.