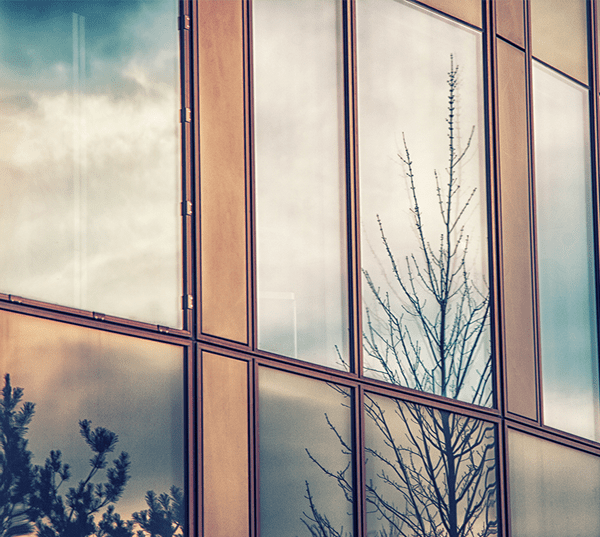 Refinishing Windows On Your Houston Office Or Commercial Building
The 20th century was great but it is time the outdated window treatment styles, still lingering on commercial buildings today to be redone! Not only are these brown, yellow and amber tints desperately out of style, their outdated tint technology is not applicable 20-30 years later. What's more, if you own a commercial building with outdated window colors it is always bad for business. This is because the first thing people notice about your building is the appearance and whether the upkeep is done. Dated window tints and styles tell people you don't take care of your property and potentially stops them from renting from you or doing business with your tenants. Additionally, your building misses out on all the new money-saving benefits of window tinting– which means you could literally be throwing money out the window.
Exterior Glass Refinishing Gives Your Houston Building A Whole New Look
Take your outdated Houston commercial space windows from old and drab to new and fab with a window makeover from Window Film Houston. Not only do you get a fantastic new modern look for your business, it will also help you retain your current clients and attract new higher-end tenants too. Also, you will boost your selling price when the time comes to sell. Best of all, having your windows refinished instead of replaced is much less expensive. A better profit from your building while you own it, coupled with a higher asking price when it comes time to sell means more profit for you.
Bring your Houston building into the modern world and increase its value with cost-effective and attractive exterior refinishing film application today.
For more information on the process, products and pricing, contact Window Film Houston for a free, on-site consultation with one of our window film experts.