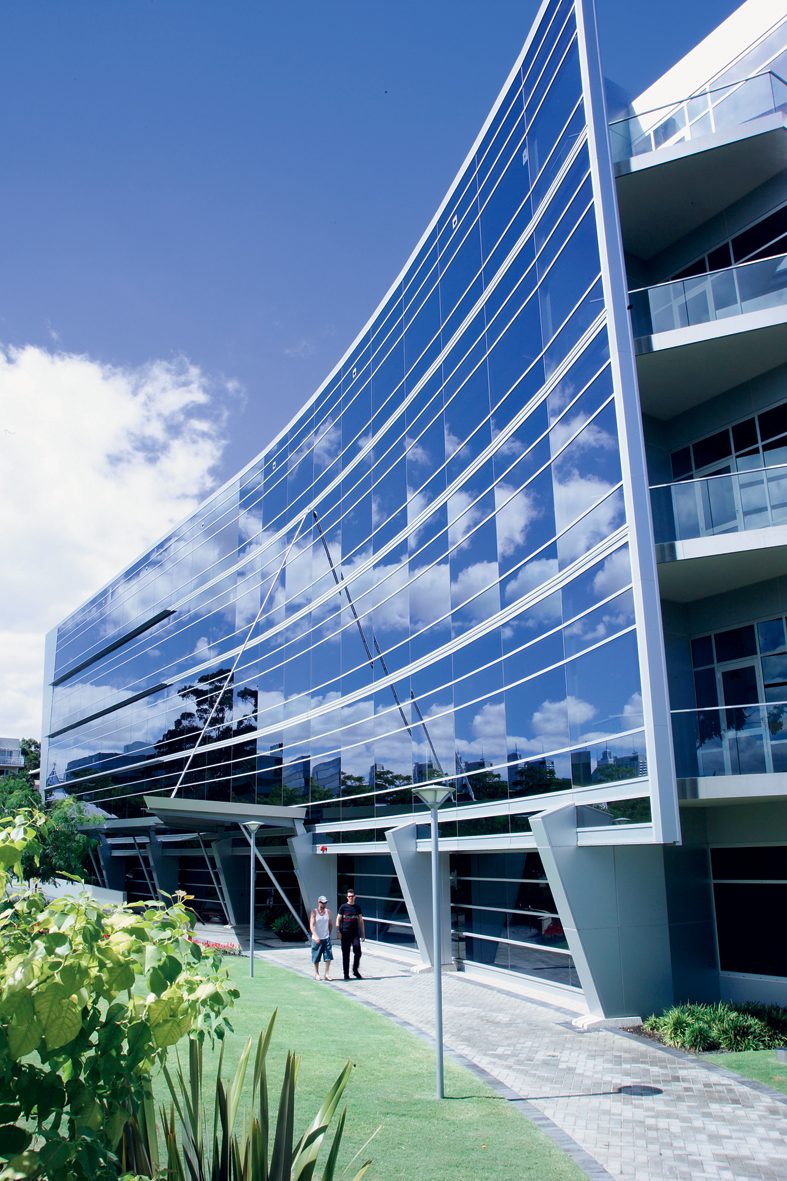 Window Film Pricing In Houston
When considering window tinting for your Houston home or business, one of your biggest concerns will likely be window film pricing. At Window Film Houston, we know how important pricing is to our potential clients so we strive for 100% transparency in our costs throughout the entire process. From our initial consultation, until the final punch list is complete, we will always outline all costs, options, upgrades, and discounts clearly. This is because we know how critical pricing is in order to budget correctly for the expenses you will incur and also, to properly calculate ROI. You simply cannot make a good business decision without a complete understanding of how much you will spend. With that in mind, we have taken our "clarity in pricing" concept to the next level by assembling a quick reference guide. Below you will find a rough outline costs for various films and services. You can use it to get an idea of how much money you will spend, how we stack up against competitors and/or to decide if window tinting makes sense for you. This guide is also similar to the steps we will take you through in our free consultation. Reviewing it is the perfect way to prepare ahead of time for the questions we will ask you. Be sure to jot down any questions you may have after reading our guide and we, at Window Film Houston, will be happy to answer them during our consultation.
Window Tint Pricing Depends On Problem Are You Looking To Solve
Needs for window film always are vary from customer to customer but a good way to figure out which film is for you is to first identify what problem or set of problems you are trying to solve with window film. This guide is a starting point towards which film that is right for you, which in turn will help you estimate pricing.
The most common problems potential customers come to us with are:
Glare From The Sun (Especially on South or Southwest Facing Windows)
Fading Floors, Furniture Or Rugs
Security Concerns
The Building Is Too Hot In The Summer
The Building Is Too Hot In The Winter
High Utility Bills and HVAC Maintenance
Not Enough Office Privacy
Concern About Harmful UV/UVB/UVA or RF Waves
Looking For Green Energy Options/Energy Efficiency
Exterior Of Windows Need An Upgrade/Refinishing
Need Graffiti Removal Or Protection
Window Film Pricing Depends On Which Product You Choose
Once you have a clear understanding of the problem or problems that apply to your unique situation, your next step for window film pricing is deciding which window film solves those issues. At Window Film Houston, we carry hundreds of films for residential, commercial and architectural applications. Those films cost anywhere from $4 per square foot to $24 per square foot. We understand this is a wide range so listed below is an outline of what films cost for specific problem-solving applications
Spectrally Selective
Price: $9- $18 per square foot
Utility: Spectrally Selective films are very light in color but able to block heat transfer and UV rays. These films are great for most of the problems associated with the glare of the sun and energy efficiency without darkening a room, allowing you to benefit from window tint, without sacrificing clarity.
Low E Films
Price: 20-$24 per square foot
Utility: These films solve all the problems associated with the sun including glare, heat transfer and UV rays but also keeps heat inside in the winter by reflecting the heat back into the room. These films are very high-end and use materials such as gold to offer the most protection from the sun and energy efficiency that money can buy and are therefore priced accordingly.
Security Films
Price: $8-16 per square foot
Utility: Security film keeps the glass in place and protected against blunt force on the windows on your properties. This type of film mitigates the impact of "smash and grabs" since, it takes significantly longer to get into a window treated with film, if at all. It also protects people in and around your building from flying glass debris. Should the window be hit with extreme force, the glass will break, but stay in place.
Bullet Resistant Film
Price: $125 per square foot
Utility: Many people ask us about "bulletproof glass". While there is no such thing as a truly "bulletproof glass" (any glass can be penetrated given enough time and a high enough caliber bullet), we offer a package that includes treatment with C bond adhesive and film which makes glass virtually impenetrable to bullets and bombs.
*Please note: Security films require the addition of specialty framing around each treated window. These frames are normally priced by the linear foot and range from $2-5 per linear foot.
Privacy and Decorative Film
Price: $6-$12 per square foot
Utility: Decorative or Frosted window films are a great way to add private or semi-private office space to your property. Custom graphics and logos are available at an additional charge which is normally added on at an hourly rate to the base price.
Graffiti Shields For Metal, Glass, And Mirrors
Price: $10-$20 per square foot
Utility: These ultra-thin but super tough films and covers go over just about any flat surface on your building to cover and protect from graffiti. Should damage occur, they can be easily removed and replaced for a fraction of the cost of replacing windows, mirrors or elevator panels, for example.
Window Film Pricing Depends On Your Building Or Home's Structure
The size and scope of your project and the ease or difficulty of the installation are large factors in figuring out window film pricing. Features like irregularly shaped windows or windows that are hard to reach could require a per window upcharge. Also, if we need to move furniture or take down blinds, extra charges will likely apply. Happily, if you have a large project, we take that into consideration and will offer bulk discounts based on your project's size. This discount will save you a good amount of money. And be sure to consider this possible discount when comparing our prices to other window film companies.
Window Tint Pricing Depends On The Quality Of Service And Warranty
Some of the more abstract but very real considerations when looking at window film pricing is the reliability and experience of the installer–i.e. the quality of services. The best window film companies, like Window Film Houston, have a long and proven track record. This means they show up on time, have courteous, trustworthy crews and a professional demeanor that makes them easy to work with. These types of companies always have $2-3 per foot built into their pricing. While it may appear to be an "extra cost", in the long run, it saves you the money, time and frustration that come along with dealing with a poor quality or overdue install. Also, Keep in mind that more expensive films, by higher-end manufacturers, tend to have longer, more extensive warranties.
We at Window Film Houston take great pride in our transparency and dedication to our customers. For more information on window film pricing or to schedule a free consultation, contact us today!