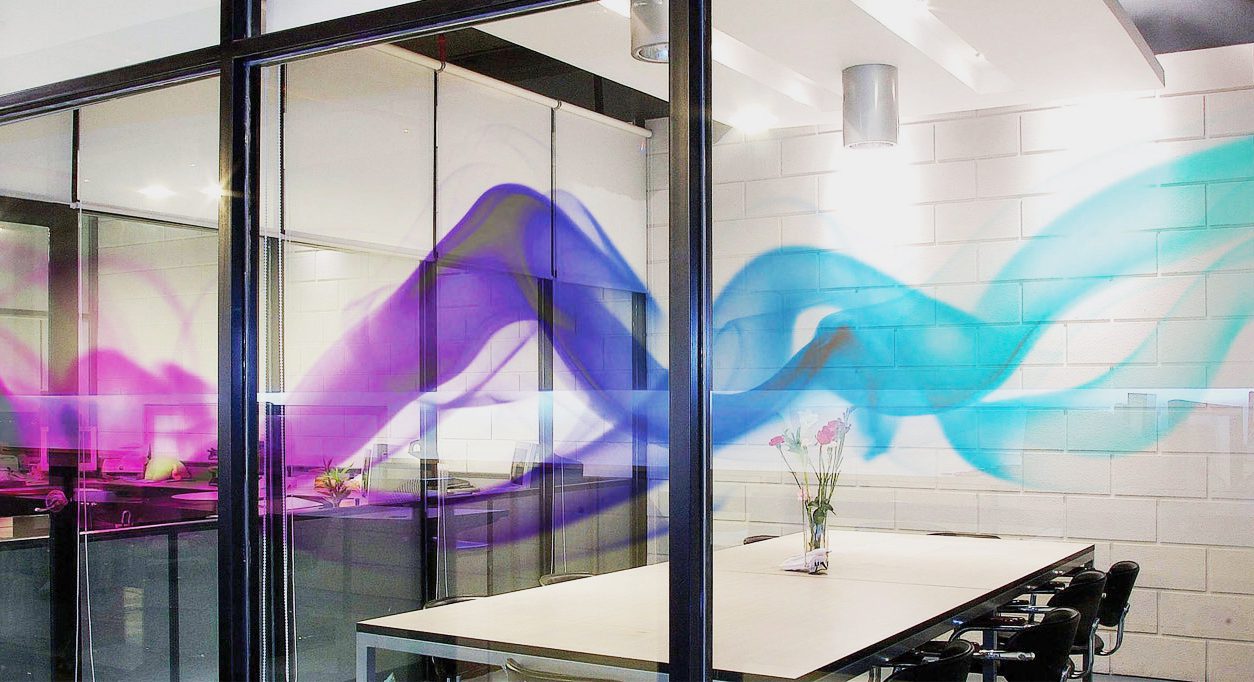 HD Clear: A Decorative Window Film That Gives You The Very Highest Definition
HD Clear custom decorative window film is a very high definition film, as the name implicates. As a result, HD Clear turns windows into statement pieces that grab and hold people's attention. Amazing graphics are the hallmark of HD Clear and what makes it a leader in the window film industry for color and clarity. They offer a huge variety of permanent and temporary film options–making them an attractive choice for anyone looking for a high-end graphic film solution.
The Science Behind HD Clear Decorative Window Films
HD Clear works with something called PET or true, optically clear polyester film–a unique printing process which makes use of both CMYK, black and white inks. The ink is applied in layers and the resulting graphic is viewable from one or both sides. Many graphic films are not able to do that, making durable and glare-free HD Clear Film second to none. Engineered to outperform and outlast traditional vinyl graphic applications on flat glass surfaces–HD Clear is the right product for in the market for outstanding decorative window film.
The Benefits Of HD Clear High Definition Graphic Window Film
There simply are no other decorative films on the market with the versatility, strength, and selection of HD Clear Films.
The Benefits of HD Clear Films include:
Bold colors custom printed color in (CMYK)
Unlimited translucency and opacity
100% optical clarity in the unprinted areas
Highly durability due to scratch resistant coating
100% customizable images, patterns or gradients
10-year warranty for flat glass applications
When looking for a bold decorative film that will turn heads and grab attention, while also outlasting traditional vinyl graphic applications, HD Clear Custom Decorative Window Film is the right choice.
For more information on the process, products and pricing, contact Window Film Houston for a free, on-site consultation with one of our window film experts.