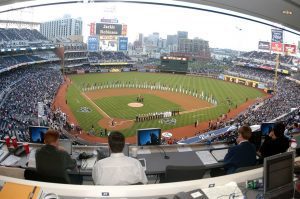 Churches, school campuses, high rise offices, and arenas – these buildings all have one thing in common. They're all places where the public gathers in mass numbers. And for those wishing to inflict harm, terrorist and shooters included, they're major targets. People in these crowded buildings are like sitting ducks, left unprotected from the dangers of the outside world.
That's why more and more commercial buildings are adding security window film to their current security methods, including many stadiums and arenas in the Houston metro area. Security window film provides Houston arena and stadium owners with a low cost, minimally invasive way to upgrade the security of their building. It keeps occupants safe and prevents structural damage.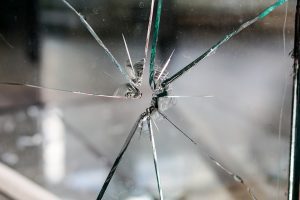 How Window Film Can Prevent Glass From Shattering During An Emergency
Glass can become lethal during an emergency. And unfortunately stadiums and arenas are full of it. Many stadiums have entire walls that are made up of solely glass panes or windows. During an emergency, these areas can pose a serious safety risk. Upon impact, broken glass can be catapulted at high velocity speeds and cause major damage and injury.
Fortunately, security window film can help. Security window film decreases the chance of glass shattering upon impact. Designed to strengthen vulnerable glass surfaces, security films transfer the energy from impact sideways, preventing it from building up in a single area. This helps keep the glass intact, preventing damage.
Some security films, like C-Bond, are so advanced that they can literally resist gunfire. Even after multiple gunshots, C-Bond systems prevent glass from shattering, providing precious time for occupants to retreat to safety. It's no wonder that C-Bond systems are quickly being adapted by stadiums across the country.
Additional Benefits of Installing Window Film in Stadiums and Arenas
In addition to making stadiums safer, window film can also provide many other benefits including:
Energy savings: Window tint reduces energy costs by up to one third.
Uv protection: Window tint rejects uv radiation that causes stadium seats and flooring to fade.
Decor: Custom printed films create striking decor that can be used for branding or promotions.
Schedule Your Free Security Consultation
Start exploring security options for your space. Call Window Film Houston today to schedule your free security consultation or get a quote on security window film for your Houston stadium, arena, concert venue, or public building.